ViscoClean Spray Cleaner Tank mount
The ViscoClean is a pneumatically operated spray
device designed to be flush mounted into a tank
wall, also acting as a valve, to clean agitators
and other difficult to clean equipment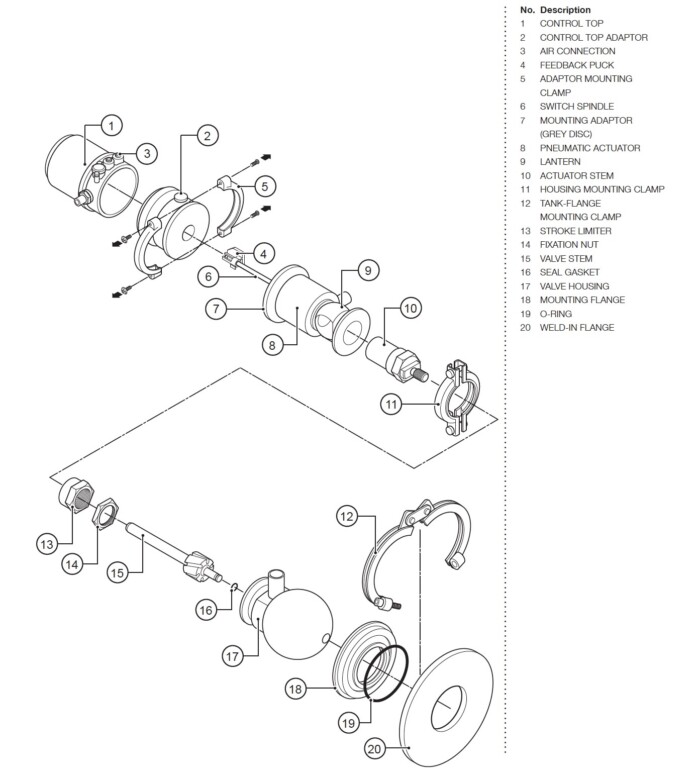 The unique ViscoClean spray nozzle has been invented for cleaning cone-shaped Viscojet spellers in tanks.
The ViscoClean spray device is designed to comply to sanitary standards. Due to flush mounting, no parts
interfere with any process in the tank. (no dead zones).
Uniqueness not only means one application only. With the ViscoClean static spray nozzle you also have a
unique dosing valve in countless industries available. When the process requires precise dosing with direct
injection on the mixing element in your tank, ViscoClean delivers the exact amount of additives to the exact
right spot.
Dairy * Food & Beverage * Personal Care * Paint * Chemistry * etc.
Available with or without control tops to your convenience. Adjustment of drawings can be provided by our
engineers